WHY MAC INDUSTRIES?
Who we are: Certified to AS9100C / ISO 9001:2008 and over 20 years experience MAC has grown to be a top precision machining manufacturer of quality parts in the aerospace, medical and military industries. At MAC Industries, Inc. we strive to improve processes by getting better equipment, decrease time in production, improve/maintain quality, increase speed and decrease costs. Through experience, reliability and integrity, MAC aims not only to be your one stop machine shop but to provide parts that meet customer expectations.
Our goal: Dedicated to satisfying our customer's requirements the first and every time through excellence in technology, products and services.
In-House Tracking: Know the progress of your product whether it is in progress, completed, shipped or ready for pickup.
Our Approach: We utilize a team approach in which every employee must share in the responsibility of producing quality product and continually improve our quality.
Ability: From simple to complex to prototype product, small to large scale production. MAC has the ability to work with most material such as Aluminum, Steel, Titanium, Inconel, ToughMet
Customer Request

Evaluation
"Structured process in determining customer requirements from key characteristics, due date, material, special processes."
Realization
"Plan and manage effective and essential process of creating customer product according to requirements."
Quality
"Implementing quality requirements on all levels of manufacturing customer product."
Continuous
"Maintaining requirements and quality from beginning to end of production."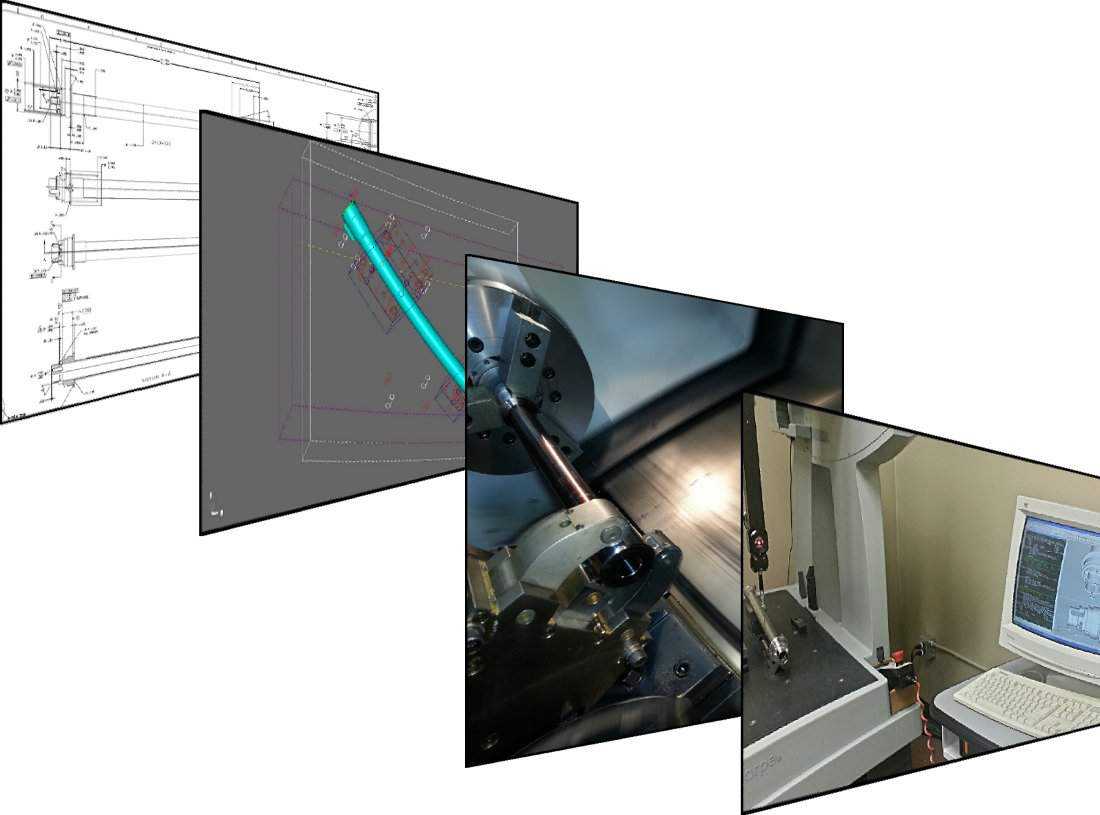 Development of successful results is important to MAC Industries, Inc. We strive to create an environment where all take quality on a serious level while avoiding 'over complicating' processes to meet expections of standards and customers.